Il nome è il frutto di un'immaginaria fusione tra "Mephisto Waltz" (titolo di un'opera per pianoforte di Franz Listz, che a sua volta si è ispirato al Faust di Lenau) e "Faz", nome originale del precedente progetto solista di Faz La Rocca, autore e front-man della band.Dopo anni di militanza nel circuito musicale underground, nel 2007 Faz La Rocca compone brani inediti e costruisce la struttura su cui fissare i tasselli che andranno a formare il mosaico. Inizia così una ricerca di giovani musicisti capaci di interpretare al meglio le sue opere musicali. Al richiamo rispondono Omar Bosis (chitarra), Diego Angelini (basso) e Dario Busnelli, in sostituzione di Flavio che ha dato il ritmo nei primi mesi di vita della band.Lo stile musicale dei FAZ WALTZ ripercorre le sonorità primordiali e lo spirito fiabesco del glitter/glam rock anni '70, ma riproposte attraverso una chiave di lettura del tutto personale e moderna. L'impronta stilistica di artisti come Marc Bolan o David Bowie, già riflessa nell'immagine della band, si mescola con intriganti armonie compositive ispirate al repertorio di Beatles, Alice Cooper e Queen.Nel 2008 la band si prepara al debutto con un EP (Sliptrick Records – N.Y.) che piace al pubblico, ma soprattutto alla critica. Accresce l'attività dei concerti e i FAZ WALTZ sono pronti a registrare il primo album in carriera: a fine estate del 2009 la band esce dagli studi con il master sottobraccio. A consacrare il loro debutto ci pensa la Tre Accordi Records che pubblica nel 2010 l'album omonimo "Faz Waltz" (Tre Accordi Rec.)
Dopo molti concerti e un'ottima risposta di pubblico e critica, nel 2011 il quartetto di Cantù entra nuovamente in studio per sfornare un nuovo capitolo discografico degno successore del primo: "Life on the moon", prodotto sempre da Ettore Gilardoni ai Real Sound studio di Milano e pubblicato da Rocketman Records nella primavera dello stesso anno.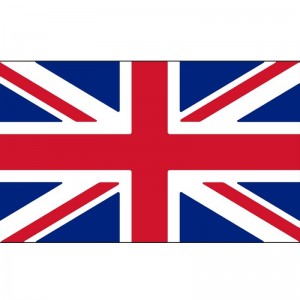 Faz Waltz started as a solo project of Faz La Rocca in early 2007,to become quickly a real band in May. The songwriting of Faz La Rocca is influenced by seventies Rock'n'Roll,Glam and sixties Pop like T.Rex,The Beatles,David Bowie,Cheap Trick…
Now the band members are: Faz La Rocca: Vocals,Guitar,Piano , Diego Angelini: Bass , Marco Galimberti: Drums. In November 2008 Sliptrick Records released their first Ep with 4 songs that recieved a very good welcome from the press and the audience but after one year of an intense live activity the band found a new Record Label for the debut album,Tre Accordi Records. The self titled album FAZ WALTZ is out on March the 5th of 2010.
Exactly after one year since the debut album,on the 24th of May 2011 Rocketman Records will release "Life on the Moon",the new work by Faz Waltz.
The fusion of the wildest Rock'n'Roll with Glam Pop melodies,through a romantic mood made of acoustic and piano ballads,makes of Faz Waltz one of the most interesting bands of 2011.
VIDEO


DISCOGRAFIA
2008 Faz Waltz, ST (EP Sliptrick records)
2010 Faz Waltz, ST (CD/LP Tre Accordi records)
2011 Faz Waltz, Life on the moon(CD Rocketman records) BUY / ACQUISTA

DOWNLOAD "Life on the moon"
LINKS
www.fazwaltz.com