Devasted, punk rock band italiana di Parma nasce nel 2003. Nel 2004 registrano il primo ep con influenze di The Clash,Rancid e Ramones.
Negli anni seguenti,dopo un cambiamento parziale di line-up,la band rifiuta varie offerte per rimanere nel circuito DIY.
Oggi il loro stile si puo definire una combinazione tra il suono inglese dei Clash e quello NewYorkese dei Ramones,ispirandosi a gruppi come Rancid,The Rabble e Nofx. Nel 2008 esce il primo disco distribuito in Usa ed Europa,"Fight";prodotto dalla label friulana Making Believe Records.
Dal 2008 ad oggi la band ha suonato piu di 100 concerti e vanta partecipazioni su compilation italiane e d'oltreoceano.
I Devasted nel corso degli annihanno condiviso il palco con band del calibro di The Adicts,Uk Subs,TheRabble,Angelic Upstarts,Raw Power,Strawberry Blondes,e a fine 2009 lacollaborazione con Rupe Rabble (batterista e cantante della band neozelandese The Rabble) vede la nascita di "Youthful Essence", singolo presente nell'album "never give up" dell'anno successivo. A seguito del disco prodotto da rocketman records la band affronta due tour europei e, macinando chilometri, comincia a lavorare al seguito del secondofull lenght ufficiale. Anno 2012 esce il singolo "the human failure", concept opera di 13 minuti prodotta sempre da rocketman in formato speciale e come "rock t-shirt" a supporto di un nuovo tour europeo.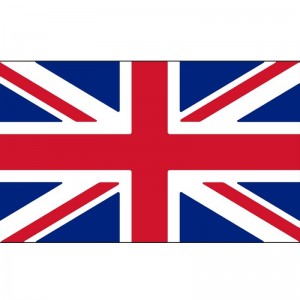 Devasted,punk rock band based in Italy since 2003. In 2004 the band recorded the first ep after being tainted by clashing punk and californian melodies. In the followin years, after changing the line up, the band be leading the genre in new directions, putting aside the usual pigeonholes, refusing to compromise their music by bowing to the marketing pressures.
Their music style got closer to the west coast punk band (Rancid, Time Again). In 2006 with the new line up, while being engaged in several live set, Devasted recorded a videoclip of "Pear Juice" song that will be in the first LP "Fight" (2008 by Making believe records) out in usa & europe. Some release: 28 reason to be a sin records(Sin records-ITA) •Global Uprising (War Dog Records-USA) •Punk Kills Vol.6 (272 Records-USA). Devasted have support some legendary punk band (THE ADICTS – UK SUBS – THE RABBLE – ANGELIC UPSTARTS – RAW POWER – STRAWBERRY BLONDES). 2011 Devasted meet Rocketman Records that produce the new album "Never give up" and then again the special single "The Human failure", supported by a new european tour in 2012.

DISCOGRAFIA
Fight (Lp/Cd Making Believe Records 2008)
28 reason to be a sin records (Compilation Sin Records)
Global Uprising (Compilation War Dog Records)
Punk Kills vol.6 (Compilation 272 Records)
Punk's call up (Compilation Indie Box Records)
Never Give Up – CD 2012 Rocketman records
The Human Failure – EP 2012 Rocketman records BUY